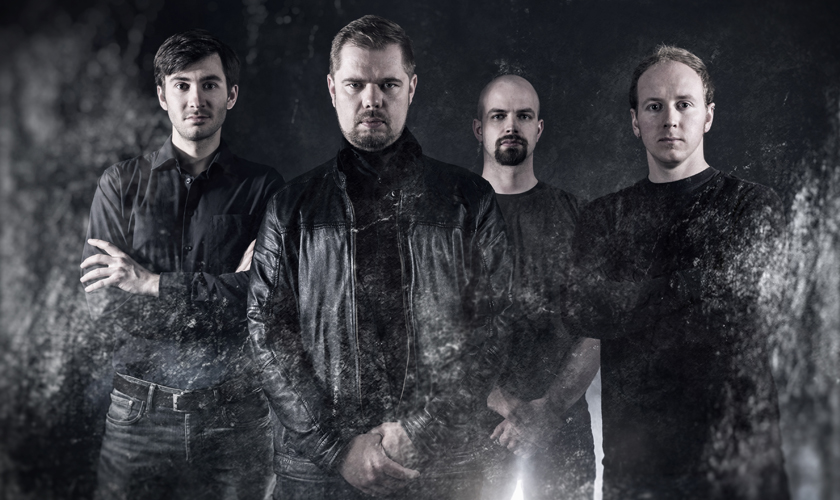 DEAD ALONE was formed in 2004 in Miesbach (near Munich) by Florian Hefft and Martin Hofbauer. Since the beginning a symbiosis of brutal-forced aggression, sinister atmosphere, thrilling melodies and deep lyrics marked the style of the quartet. With this unique combination the band tantalizes their audience.
After the debut album "Slivering Marrow" (2006), the EP "Phobia" was released in 2008. In 2010 the second full-lenght album "Vitium" set the direction for an even rougher yet melodic style. With this record the musicians earned loads of positive reviews. The webzine "Metalunderground.at" even appointed the guys as "Band Of The Month April 2010". For the third album "Ad Infinitum" DEAD ALONE joined forces with Supreme Chaos Records. So the band was established more widely in the underground scene. At the end of 2014 "Nemesis" was released. For this album the drums were recorded in Athens under the direction of Fotis Benardo (Ex-SEPTICFLESH, Ex-CHAOSTAR). Also Christos Antoniou of SEPCTICFLESH composed some orchestrations for the song "The Awakening".
In 2015 and 2016 several line-up changes pave the way for a new direction and DEAD ALONE started working on their new album "Serum". The band devoted a whole year creating their most mature album yet. With Alexander Ecker (Pearlsound Studio) a long-planned concept by singer Florian Hefft was realized. The band focused on the perfect combination of music, lyrics and illustrations. For "Serum" DEAD ALONE also collaborated with Frieder Loch (Ex-TODTGELICHER) for orchestrations and electronic sounds. The Mix and Mastering was done by Dinos "Psychon" Parras (Sound Abuse Studios, Live guitar for SEPTICFLESH). With "Serum" a unique piece of art about faith, hope and the abyss of humanity is coming to life.
DEAD ALONE are also passionate about performing live. With all their powerful performances they proved to be a kick-ass live act!
DEAD ALONE are:
Florian Hefft – Vocals / Bass
Fred Freundorfer – Guitars
Kilian Lau – Guitars
Beni Merl – Drums